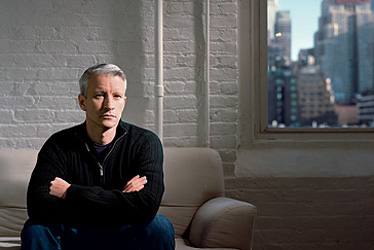 So much of what's been reported about Heath Ledger's death has been speculation. In our speedy society where we need all the information right away, people just don't seem to be able to wait. But death investigations take a lot time, from the police to the coroner to the toxicologist. Since people are so eager for information and answers right away, a lot of local and major news networks have been reporting a great deal of speculation – and not always clearly citing it as such. Though it's rare, in this particular instance it seems like bloggers have been more restrained and ethical than traditional media. When we've written things that were speculation, we tried to make it very clear that's all it was, and we were in no way reporting facts. For the time being, there is not much left to this story. Heath's funeral will take place, and there won't be much information until the toxicology results are back. Because people are so interested, news networks seem to keep rehashing the story over and over again, and report on every possible detail. CNN's Anderson Cooper finally had enough, and wrote on his blog that there would be no more Ledger coverage on 360.

For the last two nights we have reported on actor Heath Ledger. His shocking death is clearly a story a lot of people are interested in, but tonight we will not be reporting more on it. The truth is there is not really anything new to report.

The full results of the various tests done on Mr. Ledger will not be ready for perhaps a few weeks and there is very little new information. I have no doubt other networks will spend a lot of time tonight discussing his death and the various rumors about what might have caused it, but I am not a fan of speculation, so unless there is something really new to discuss we probably won't be covering it anymore anytime soon.

[From CNN.com]

I think that part of the human condition is a difficulty in letting go, especially when someone has died. There's this feeling that you aren't honoring someone if you go back to business as usual. But rehashing the same old thing over and over doesn't do anyone any good, and reporting on gossip and speculation is downright detrimental. Even Star Jones has said enough is enough – and hopefully other reporters will jump on the bandwagon. It's not disrespectful for the rest of us to move on – and it will give Heath's family time to grieve in private.