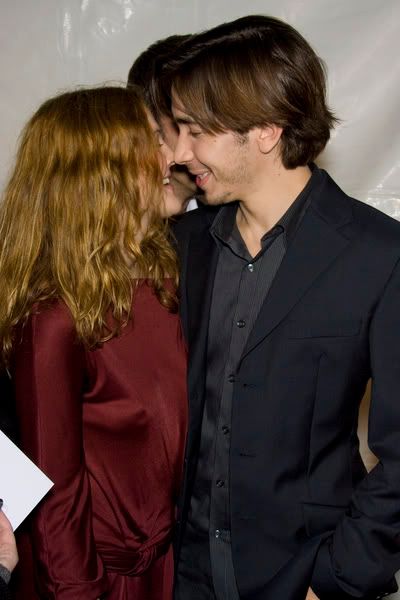 Drew Barrymore and Justin Long, who've been photographed trying to exit restaurants from the back and who seemed like they were going to great lengths to conceal their relationship, were photographed kissing and hugging on the red carpet at the LA premiere of "Vince Vaughn's Wild West Comedy Show" last night. Drew looks a little tipsy. Star notes this week in what seems like a recycled story that Drew has been supposedly partying too hard. They seem to come out with a story that she's partying too hard every time she gets photographed out with a drink in her hand. She doesn't look entirely sober here, but it could be the look of love instead of inebriation. Star reports that Drew and Justin "were all over each other" at a Pussycat Dolls show on January 17.

Drew and Justin have been dating for over five months, according to The Sun.

Thanks to PRPhotos for these pictures.