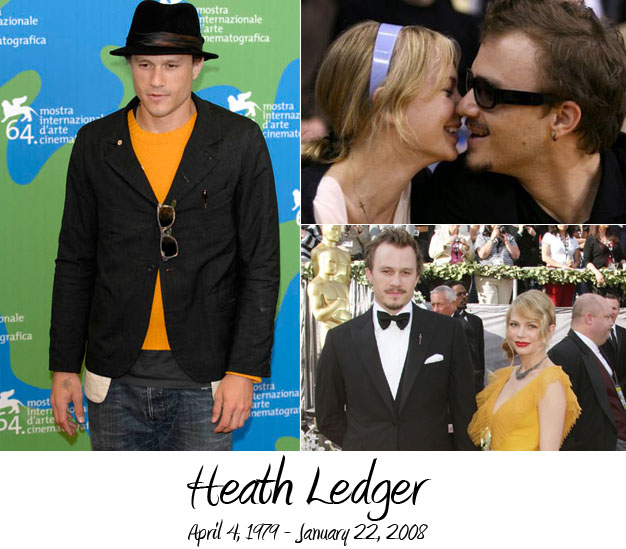 Heath Ledger's family had a very touching response to news that his death has been ruled accidental. To say that their response is eloquent and touching is an extreme understatement. It's clear the family feels a profound and enduring sense of loss, but is relieved that the toxicology results have proven that Heath's death was unintentional.

We remain humble as parents and a family, among millions of people worldwide who may have suffered the tragic loss of a child. Few can understand the hollow, wrenching, and enduring agony parents silently suffer when a child predeceases them. Today's results put an end to speculation, but our son's beautiful spirit and enduring memory will forever remain in our hearts.

While no medications were taken in excess, we learned today the combination of doctor-prescribed drugs proved lethal for our boy. Heath's accidental death serves as a caution to the hidden dangers of combining prescription medication, even at low dosage.

Our family enjoyed an extremely happy two week visit with Heath just prior to the New Year. Those recent precious days will stay with us forever. We as a family feel privileged to have some of his amazing magic moments captured in film. To most of the world Heath was an actor of immeasurable talent and promise. To those who knew him personally, Heath was a consummate artist whose passions also included photography, music, chess and directing. We knew Heath as a loving father, as our devoted son, and as a loyal and generous brother and friend.

We treasure our beautiful granddaughter Matilda (to our dear Michelle) as well as an unbelievably wonderful network of close friends, forever, around the world. Families rarely experience the uplifting, warm and massive outpouring of grief and support as have we, from every corner of the planet. This has deeply and profoundly touched our hearts and lives. We are eternally grateful.

At this moment we respectfully request the worldwide media allow us time to grieve privately, without the intrusions associated with press and photography.

[From People]

I think it's sweet how they acknowledge Michelle Williams, calling her "our dear Michelle." Heath's family have released some incredibly touching statements - this one definitely made me tear up. I think it really says something about them that the acknowledge how hard this is on all families who lose a child. It's like they're saying that everyone's pain is equally valid and real.

They're absolutely right that people need to pay more attention to the dangers of combining medications. Doctors and pharmacists need to be more diligent, but there are also lots of good drug interaction checkers online. Every time you get a new prescription, you should run it through with ALL of your other medicines, including over the counter and natural pills.

Oxycodone is a very serious medication. It's not something you pop casually, nor do you prescribe it casually. Seven years ago I had surgery for a 90 degree tear in my rotator cuff, and my doctor prescribed two forms of oxycodone. He went over everything in detail with my mother, explaining that they were such serious drugs that taking one even five minutes off schedule (five minutes too close to the other one) could kill me. I was supposed to wean off of them over six weeks, which would have required maintaining a rigid schedule during three weeks of college. Knowing I wasn't disciplined enough, I weaned completely off both of the oxycodones in three weeks instead. I didn't know any better, and it wasn't fun to say the least. The state of our health care system is abysmal, and rushed doctors don't have the time to thoroughly explain medications like patients need. Heath Ledger's death is incredibly tragic, and hopefully some sort of knowledge will come from it, and people will pay more attention to the pills they take.