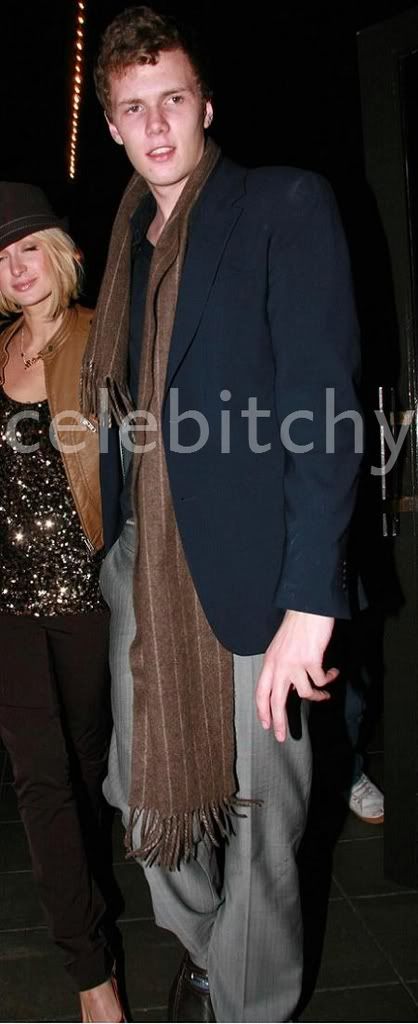 The Hilton family must be so proud. First there's Paris, starring in sex tapes, sleeping with everything that moves, and flashing her lady bits for the world to see. Then there's Nicky, relatively dull compared to Paris, but who still manages to do little but party it up. Though she's had a few failed business ventures to add to her resume, like her Nicky O hotel in South Beach - she gave the pitch presentation using drawings and poster board, just like you did in fifth grade. Now we can add 18-year-old Baron Hilton to the mix – yes Rick and Kathy Hilton actually have four celebuspawns, the younger two being Barron and brother Conrad, 13. Barron has really lived up to the Hilton family lineage, getting his very first DUI last night – that's right, he beat Paris by seven years! What else must his future have in store for him?

TMZ has learned 18-year-old Barron Hilton, Paris' little brother, was arrested for DUI in Malibu at 8:30 AM this morning!

Cops tell TMZ he was driving a black Mercedes on Pacific Coast Highway with a passenger -- not one of his sisters- when he was pulled over at a 76 gas station.

He's currently in the process of being booked at the Lost Hills Sheriff's station -- the same place Mel Gibson was taken.

[From TMZ]

Congratulations Hilton parents. Your progeny are truly something to be proud of. Clearly you have taught them excellent values and morals, which is why they constantly provide you with so much light and joy, never once embarrassing the greater extended Hilton family. Many of the rest of the Hiltons are actually pretty upstanding people, and have donated vast quantities of their wealth to charity. Something tells me that the future doesn't look quite so brightly philanthropic for this particular branch of the family tree.

Here's Barron Hilton leaving Teddy's bar with sister Paris on January 3rd. Images thanks to WENN.