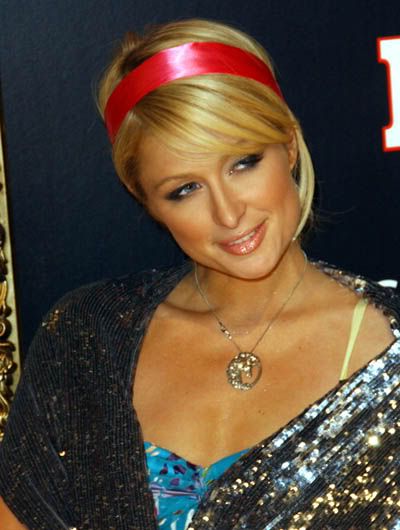 The American public often behaves in a way that makes me think there is hope for the future. This time, I'm encouraged by the fact that Paris Hilton's new movie, "The Hottie and the Nottie," was an abysmal failure this weekend- both with the critics and at the box office. I was actually a little scared that people might go see it out of boredom or curiosity. But I was very happy to hear that the movie brought in only $26,000 in limited release, according to ticket sales tabulated late Sunday.

Hilton's new film, meanwhile, The Hottie and the Nottie, was a definite nottie.

The comedy, the all-new tale of a gorgeous blonde and her less-attractive brunette best friend, "grossed" $26,000 at 111 theaters. By comparison, In Bruges, the Colin Farrell hit-man comedy, grossed, in the truer sense of the word, $471,200 at only 28 theaters.

[From E! Online]

Now, this isn't quite as much of a floating turd as Jessica Simpson's movie, "Blonde Ambition," however it did perform even more poorly than Pamela Anderson and Denise Richards' stinker, "Blonde and Blonder." It also drew brutal reviews from every critic who had the misfortune of seeing it.

One would think that after increasingly embarrassing forays into reality television, the Internet and the penitentiary, Paris Hilton might have taken a moment to reflect on her choices. Or perhaps not: with "The Hottie & the Nottie" Ms. Hilton proves yet again that introspection — not to mention shame — is as alien to her as a life without paparazzi. Custom designed for its smirking star (who is also an executive producer), this tasteless train wreck asks only that she preen and prance on cue.