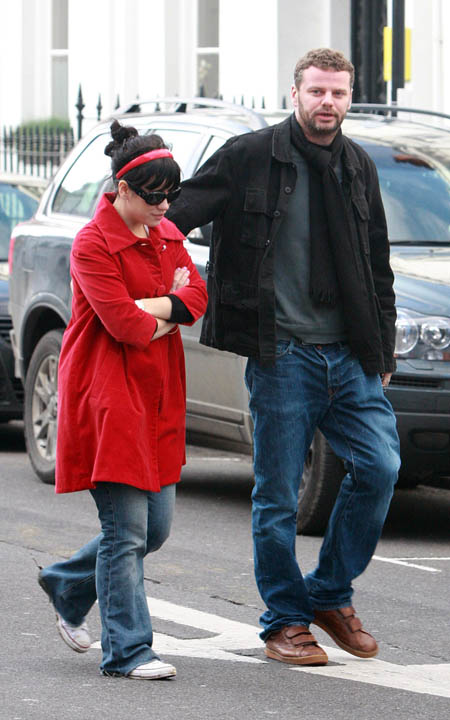 British singer Lily Allen, 22, who had a miscarriage on New Years, has been dumped by her boyfriend, Chemical Brother's member Ed Simons, 37. The pair's relationship grew strained after the miscarriage, and though they made some attempts to save it, eventually it was a lost cause. Lily became pregnant after they'd only been dating a month.

The Smile singer, 22 - who suffered a New Year miscarriage - was last night said to be heartbroken. The couple's five-month relationship hit the rocks as they battled their grief by taking a £3,000-a-night holiday in the Maldives.

They tried to patch things up on their return to the UK - but following a series of bitter rows millionaire Ed, 37, told her: "It's over." A pal of Lily's confirmed last night: "They tried to make things work but couldn't. The miscarriage was a horrible experience for both of them - and in recent weeks the mood between them had been really strained."

The friend went on: "Lily is really upset things haven't worked out for her and Ed. She had talked about settling down for good and having a family.

[From the Sun]

Lily obviously has a lot to deal with right now. Having a miscarriage must be awful, and breaking up with someone you care about is just salt in the wound. They do have a 15 year age difference, which can be a lot, especially at their respective points in life. Handling something as complicated as a pregnancy - and a miscarriage - is challenging in any relationship, but must have been extra hard in one so new.