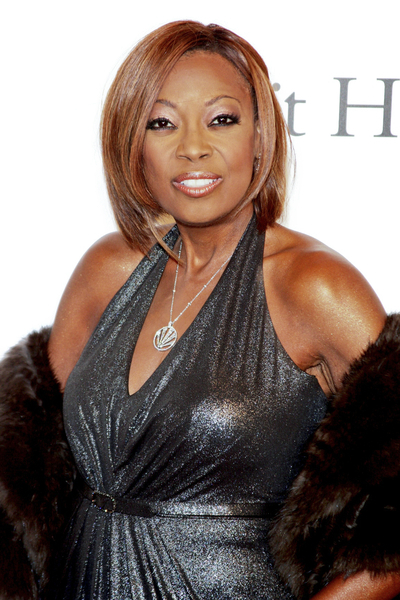 Star Jones just can't seem to hold a job anymore. TMZ is reporting that truTV, formerly known as Court TV, has ceased production on Star Jones' new talk show. The show, simply titled "Star Jones," has the tagline, "If it's on your mind, it gets the Star treatment." The tabloid site posted a copy of a press release announcing a "mutual" parting of ways, signed by truTV's General Manager, Marc Juris:

Due to the rebranding and programming refocus of the network, truTV and Star Jones Reynolds have mutually agreed to cease production of the Star Jones show. The final episode of the program is scheduled to appear on Friday, Feb. 1. The Star Jones program, which has aired at 3 p.m. (ET) weekdays, will be replaced by Arrest & Trial.

Star will continue as a contributing legal expert on our weekday IN SESSION trial coverage. We appreciate the work she has contributed over the last few months and look forward to the next phase of our relationship.

[From TMZ]

I didn't bother to watch the show, and I guess I'm not alone. The most attention the show received was after the death of Heath Ledger, when Jones spoke out about the excessive media coverage. Even that wasn't' enough to get people to actually watch the show. Her last original episode aired on Thursday, and dealt with the issue of registered sex offenders.

Court TV became truTV on January 1. The network became a phenomenon during the O.J. Simpson murder trial in 1995, and made a name for itself by covering the court trials of celebrities and other high profile cases, such as the Menendez brothers. However, the network is changing its image, moving away from airing court proceedings, and offering more reality show-type programming.

Star was part of the original lineup of co-hosts on ABC's estrogen-fueled talk show, "The View." She left the show after a feud with Barbara Walters, who was reportedly upset with Star's incessant talk about her impending nuptials to Al Reynolds. Walters also allegedly had a problem with the way Jones pimped out her wedding in order to get free merchandise, including tuxes, dresses, shoes, and even airline tickets. Star announced that she was leaving the show on the air, without discussing it with her co-hosts. Later, both Walters and Jones said the decision was mutual, but the shocked look on Walters' face on air suggested otherwise.

So far, Star has had nothing to say about the latest job loss. But if there's one thing we know about her, it's that she can't keep her mouth shut for long.

Picture note by Celebitchy: Star Jones is shown at the 10th Annual Angel Ball on 10/29/07, thanks to PRPhotos.