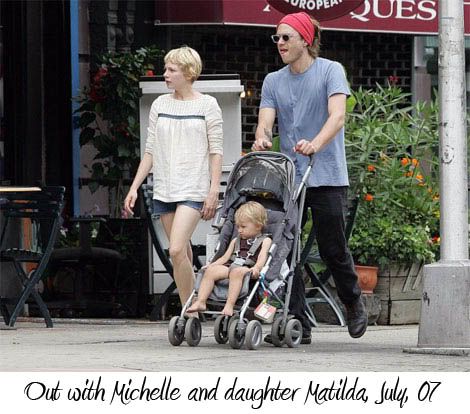 Earlier today I was duped into reporting a story by Page Six that the "Heath Ledger Drug Tape," taken in January, 2006, at a party at the Chateau Marmot, actually showed Heath snorting cocaine. The video was purchased by Entertainment Tonight and the Insider for $200,000 and they sent out notices to other outlets warning them not to show segments from the tape or risk a lawsuit. Ultimately Entertainment Tonight made the wise decision not to air the tape after immense public pressure.

Page Six reported:

In the video, Heath is shown talking while at a private party after sniffing a cocaine-like substance off a table with a rolled up bill in his hand. As he speaks, his face noticeably twitches.

[Page Six Blog]

According to the NY Daily News, it is someone else on the tape, not Heath, shown snorting something. I noted in the earlier article that it hardly seemed fair to dig up this crap from nearly two years before his death and it turns out that he wasn't even seen using drugs on the tape. The video may still air on an Australian channel despite widespread opinion that it is not appropriate to show it to the public.

In the video, Heath mentioned that he shouldn't be at the party because his wife and baby were upstairs in another room and said "I'm going to get serious s-t from my girlfriend. We just had a baby three months ago." He also supposedly said "I used to smoke five joints a day for 20 years."

So not only was Page Six wrong about the video, they're now repeating the claim in their latest column that the video shows Heath doing coke, and reporting that he was some big time drug user according to a source. I would not put it past them to make that shit up or to dig up any old person that would make a statement incriminating him.

In November, 2005 Heath wrote a letter to the Post admonishing Page Six for revealing the location of his new brownstone in Brooklyn. He said "Page Six's revealing our whereabouts could possibly put our child in danger." Now they're not hesitating to report false information about that "drug video" and to damage his reputation after his death.